Marking Products
Having clear, visible and precise markings is essential in many industries, from welding and fabrication to construction and electrical work. DistributionNOW has high-quality markers, stencils, chalk, stamps, labels and more to help you get it done right the first time.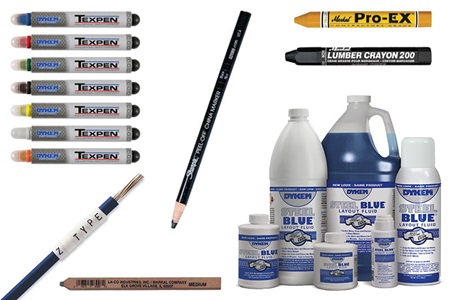 Products Offered
Crayons
Chalk
Metal markers
Paint markers
Stencils & ink
Marking whiskers
Marking flags
China markers
Lumber pencils
Stamps
Label makers & labels
Wire tags
Our Marking Product Suppliers
Brady Corp.
Critchley Electrical Products
Epson Labelworks PX
ITW Diagraph
ITW Professional Brands (Dykem®)
LA-CO Industries (Markal®)
Pentel®
Presco
Sanford
Young Bros. Stamp Works