Lifting Equipment
In the bustling realms of construction and heavy industry, ensuring safety and efficiency is a top priority. DNOW rises to the challenge, providing a solution to your lifting concerns. Our premium lifting equipment guarantees the safe and smooth handling of heavy items, meticulously crafted to hoist and pull large materials securely and effortlessly. If you're searching for reliable lift tools or crane lifting accessories equipment, your search ends here.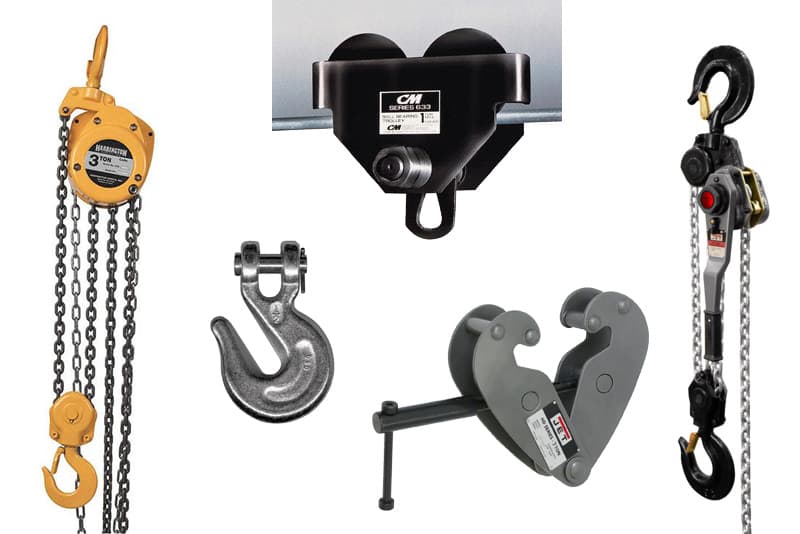 Our Lifting Equipment is meticulously designed to meet this need, ensuring that heavy objects are handled with utmost precision and safety. Crafted using top-grade materials and advanced engineering techniques, this equipment promises durability, efficiency and reliability in one package. Whether you're undertaking a massive construction project, managing a warehouse or overseeing a production line, our Lifting Equipment is your trusted partner for seamless operations.
DNOW takes pride in offering a diverse selection of lifting equipment and hardware tailored to meet various industry demands:
Beam Attachments: Secure and steadfast, our beam attachments promise optimal safety during heavy lifting tasks.
Chain Wheels: Designed for endurance, these facilitate smooth lifting operations.
Hoists & Trolleys: Elevate your lifting tasks with our top-tier hoists and trolleys.
Overhead Cranes: Cater to your overhead lifting needs with our efficient and robust cranes.
Crane Parts: Our extensive range of crane parts ensures your operations remain uninterrupted.
The right equipment can significantly enhance safety and efficiency in sectors where lifting and handling are core operations. DNOW is a beacon of trust for all your heavy-duty material handling requirements. Whether you're a seasoned professional or a newcomer, our offerings ensure quality and steadfastness at every juncture. Trust in DNOW and let our equipment bolster your operational standards.
Versatility: Ideal for diverse applications from construction sites to manufacturing units.
Durability: Constructed with the finest and toughest materials, our equipment is built to withstand even the harshest conditions.
Simple Online Purchase: At DNOW, buying material handling equipment online is streamlined for your convenience. Learn more about our B2B eCommerce solution.
Complete Crane Solutions: From crane handling to crane lift equipment, we've got all your needs covered.
Our Lifting Equipment Suppliers
Columbus McKinnon
Harrington Hoists
JET Tools