Facilities Maintenance and Management
Premier Building, Safety and Maintenance Supplies
At DNOW, we understand the intricate demands of facility construction and upkeep. Our inventory boasts top-notch facilities management supplies, ensuring your spaces remain strong, efficient, safe and secure. Whether you're looking for foundational items like concrete, lumber and roofing or specialized tools for dock maintenance, industrial safety or pest control, our facility supplies cater to all your needs. Reach out today to discover comprehensive solutions to enhance your operations and heighten safety.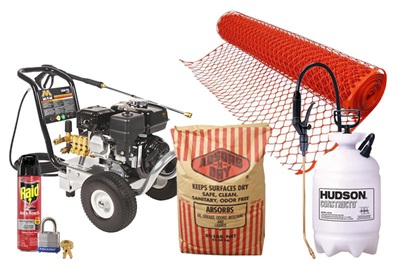 Building and Construction Materials
Our materials are specifically designed for modern builders. Offering essentials from concrete to lumber and roofing, we promise lasting durability and unparalleled quality. Our facility supplies are sourced from trusted manufacturers to ensure project longevity.
Assorted building and construction materials include:
Concrete and cement
Lumber
Steel bar
Grating and stair treads
Roofing materials
Parking stops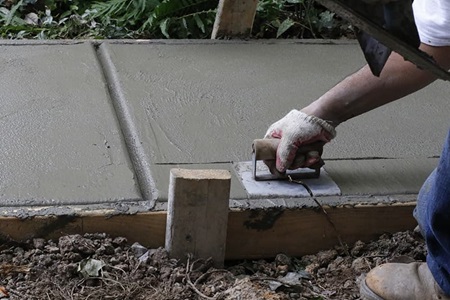 A Selection of Supplier and Manufacturer Partnerships
Facility and Dock Equipment
Elevate your operational efficiency with our essential dock maintenance tools and facility supplies. Our range ensures a tidy, safe workspace compliant with today's standards.
Top-grade facility and dock equipment include:
Wheel chocks

Dock barricades

Windsocks & frames

Air compressors

Water pumps

Pressure washers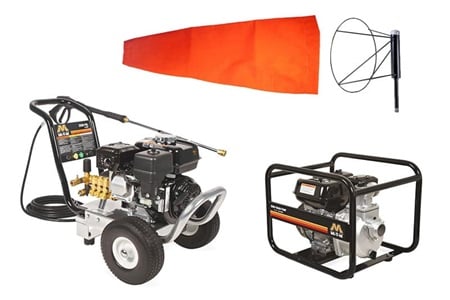 A Selection of Supplier and Manufacturer Partnerships
Mi-T-M
Industrial Air Products
Checkers
AirCraft Industries (SkyOx)
Industrial Stairs and Platforms
Prioritize safety with our industrial stairs and platforms. Designed for high-risk areas, we uphold strict safety standards, ensuring secure access with sturdy stairs and slip-resistant platforms.
Reliable facilities management supplies include:
Stairs

Access platforms

Safety gates

Anti-slip plates and stair nosing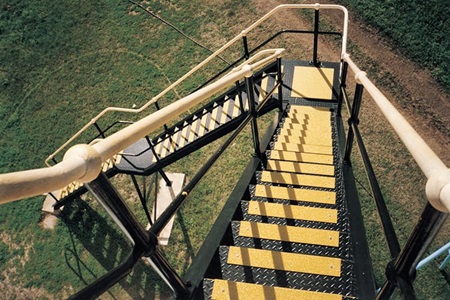 A Selection of Supplier and Manufacturer Partnerships
Intrepid Industries
Vigil Antislip
Sioux Steel
Locks: Safety and Security
Our range meets varied safety requirements. From innovative Bluetooth padlocks to traditional key locks, our selection assures facility security.
Bluetooth Padlock
Cable lock
Combination locks
Key locks
Padlocks
Lockout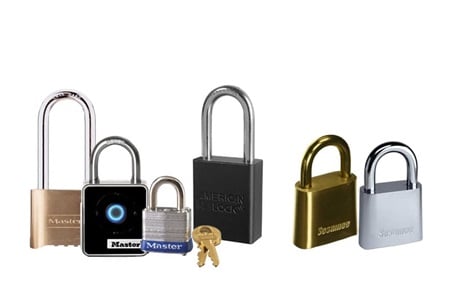 A Selection of Supplier and Manufacturer Partnerships
Master Lock
Master Lock (American Lock®)
CCL Security Products
Fortify your facility with our fencing options. Our facilities supplies provide both protection and durability.
Safety fencing

Steel perimeter fencing

Electric fencing

Fencing materials (monarch knot field fence, treated wood, fence posts, studded fence T-Post, barbed wire and more)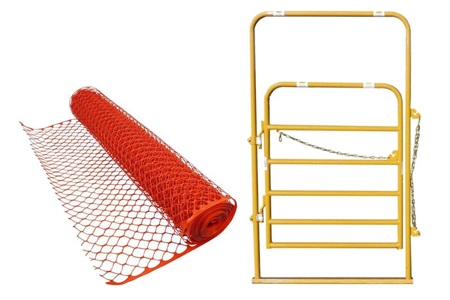 A Selection of Supplier and Manufacturer Partnerships
Hygrade Safety
Parker McCrory Mfg. (Parmak)
Sioux Steel
Building and Grounds Maintenance Products
Maintain pristine conditions with our building and grounds maintenance collection. Our facilities maintenance supplies ensure environments stay clean and pollutant-free.
Chemical sprayers

Pest and weed control

De-icing products

Pressure washers

Garden hose

General maintenance products (air filters, window screens, nozzles, filter bags and more)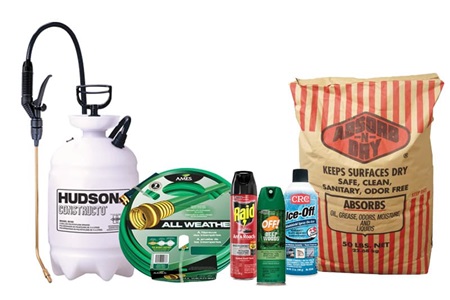 A Selection of Supplier and Manufacturer Partnerships
CRC Industries
Dayco
Dixon Ticonderoga®
Dixon Valve & Coupling
Duracell
Dynaflux
Essex Brass
Eveready®
KENWOOD
Koehler Bright Star
Krylon (Rubberset®)
LA-CO Industries (Markal®)
Magnaflux
Mill-Rose
Circle Manufacturing
Guardair
H.D. Hudson Manufacturing
Henkel (Loctite®)
Ideal Clamp Products
Ideal Clamp Products (Strapbinder®)
IDEAL INDUSTRIES
Intertape Polymer Group (IPG)
Wearwell
Weiler Abrasives
WIKA Instrument
Arrow Fastener
Balcones Mineral Corp.
C.H. Hanson
Campbell Hausfeld
Carlisle Fluid Technologies (Binks)
Reed Manufacturing
S.C. Johnson & Son (Off!®)
S.C. Johnson & Son (Raid®)
Samson Rope Technologies
Sanford
Mr. Chain
Oatey (Cherne Industries)
Oil-Rite Corp.
Pelican Products
Plews & Edelmann
Streamlight
Super Manufacturing Group (Notrax®)
TOPS Products (Pendaflex®)
TPI Corp.
Fluke
AMES (True Temper®)
Downloads
| | |
| --- | --- |
| DNOW Intertape Polymer Group Tape Flyer | |
| DNOW Janitorial & Cleaning Supplies Flyer | |
| DNOW Kenwood Two-Way Radios Flyer | |
| DNOW Loctite Sealants & Lubricants Flyer | |
| DNOW Master Lock Safety Solutions Flyer | |
| DNOW TPI Corp. Air Circulators & Fans Flyer | |
| DNOW TPI Corp. Electric Heaters Flyer | |
| DNOW Vigil Antislip Products Flyer | |
Yes, we provide an array of building materials such as concrete, lumber and roofing materials to cater to your construction needs.
Our Facility & Dock Equipment category features products like wheel chocks, dock barricades, windsocks, air compressors, water pumps and pressure washers to ensure a safe and clean dock, warehouse or workshop environment.
Yes, we do. We prioritize the safety of your workers and customers with our range of industrial stairs and platforms. These include stairs, access platforms, safety gates and anti-slip plates and stair nosing.
DNOW stocks a vast selection of locks ranging from general-purpose locks to advanced security devices. Some of the types include Bluetooth padlocks, cable locks, combination locks and more.
DNOW offers a wide range of fencing products including safety fencing, steel perimeter fencing, electric fencing and various fencing materials like monarch knot field fence, treated wood and barbed wire among others.
We provide a diverse range of products such as chemical sprayers, pest and weed control, de-icing products, pressure washers and more to help you maintain both indoor and outdoor areas of your facility.