Batteries
DistributionNOW has a large selection of batteries and battery chargers to power all your equipment, from small electronics such as cell phones, barcode scanners, digital cameras, to heavy oilfield equipment. Whether it is consumer batteries, solar batteries that provide energy storage for solar, wind and other renewable energy systems, or heavy-duty application batteries for industrial equipment, count on DNOW to help you keep your business going.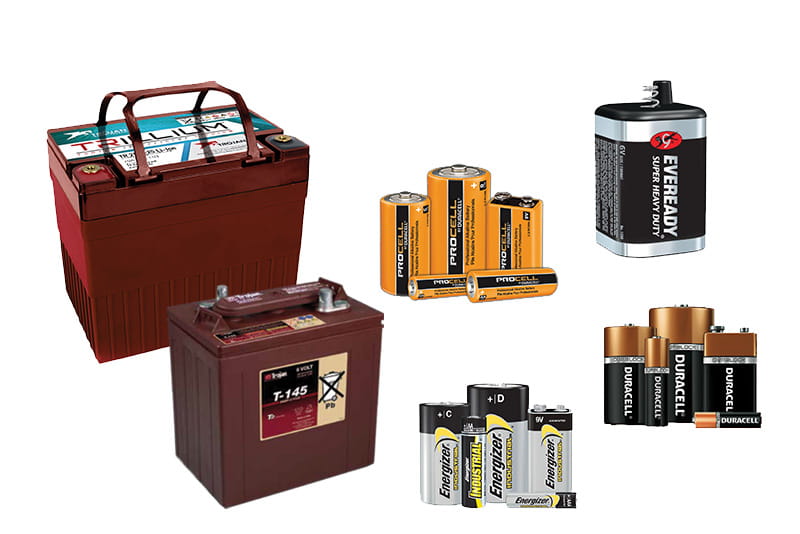 Products Offered
We carry disposable and rechargeable batteries for instruments and small electronics, to industrial batteries designed for heavy equipment like forklifts, service utility vehicles, and automotive, to batteries that are essential for powering emergency situation devices and more.
Consumer batteries (button cell, specialty cell, standard cell and more)
Solar batteries
Automotive batteries
Marine & RV batteries
Renewable energy batteries
Oil & gas batteries
Aerial platform batteries
Transportation batteries
Starter/Cranking batteries
Heavy equipment batteries
Emergency batteries
Battery chargers
Our Battery Suppliers
Duracell
Energizer®
Eveready®
Trojan Battery Co.