Adhesives, Sealants & Tape
DistributionNOW stocks general purpose and high-performance products for bonding a variety of materials together. Our high-quality tape products handle all your repairing, holding, masking and wrapping needs. Our adhesives seal out moisture, fluids and corrosion in a variety of industrial applications.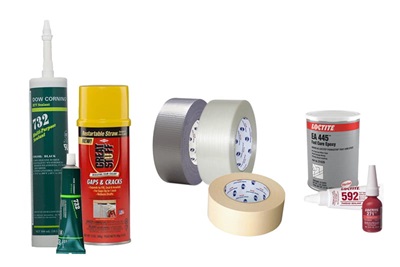 Type of Adhesives, Sealants, & Tape Offered
Contact our sales team for assistance or visit our eCatalog to buy online from the most trusted manufacturers in the industry. We carry a wide variety of adhesives, sealants and tape from thread sealant, to silicon sealant, to masking tape, electrical tape, duct tape and more.
Our Adhesives, Sealants and Tape Suppliers
Dow Chemical
Henkel (Loctite®)
Intertape Polymer Group (IPG)