DistributionNOW Thru Tubing
Well Completion Services
If you're looking to complete your well in the most efficient way possible, DistributionNOW Thru Tubing specializes in clean outs and drill outs, cased-hole fishing jobs, frac assist services and all forms of well interventions, on both coil tubing and conventional workover rigs. And with zero recordable safety incidents, our experts deliver safely and efficiently so you can move on to the next phase of your well plan.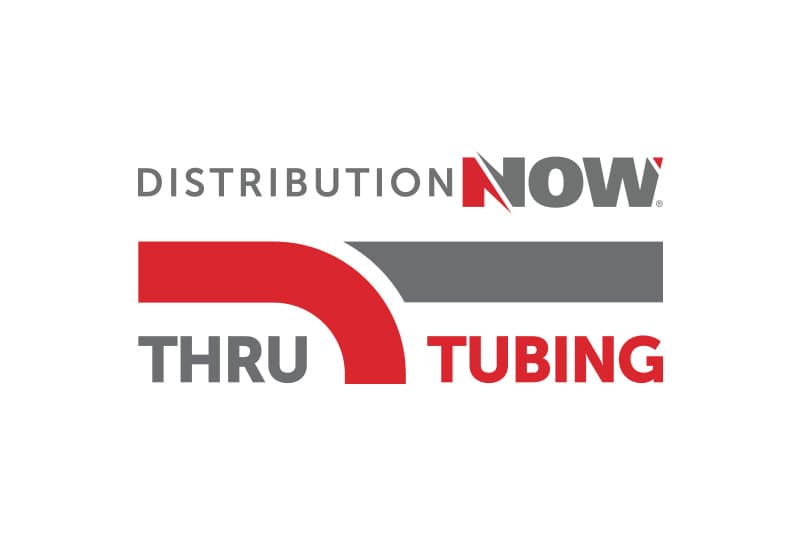 About DistributionNOW Thru Tubing
The Power Service Inc. Completions Division joined DistributionNOW in 2016 to become DistributionNOW Thru Tubing. Our Thru Tubing team has decades of experience in drill outs and well intervention on both coil tubing units and conventional workover rigs, making us a leader in the industry.
DistributionNOW Thru Tubing offers milling and cleanout services, fishing and retrieval services. Our trained technicians and fleet of field-ready, enclosed trailers bring mobile shop service directly to your site. Our Thru Tubing technicians carry a variety of tools and have the expertise needed to service most wellsite equipment.
We focus on not only providing excellent equipment and service but also building long-term relationships and open lines of communication with you. We look forward to speaking with you about your next downhole project and how we can help meet your thru tubing and completion needs!
Browse products and services
We offer a complete line of quality running tools, from mud motors and mills to cased hole fishing equipment. Our motor fleet is a combination of well-established lower ends and power sections from leading providers in the industry. All of our tools are serviced in-house by highly trained shop personnel, ensuring the highest level of quality control.
Clean Outs and Drill Outs
Wellbore cleanout operations can be complex and challenging, especially in wells with complex wellbore geometries and extreme trajectories. Our experienced hands are backed by a complete portfolio of thru-tubing cleanout options, quality tools and current data in both workover rig and coil tubing applications.
Our technicians are highly trained in the safest and most efficient methods for completing a wide range of oil and gas well projects, from cleaning out wellbores to drilling out plug and perf or sleeve systems in any cased hole environment. Whether the job is big or small, our team has the experience and expertise to get it done right.
Features
Reliable and efficient mud motors in many different sizes for specific cased hole environments
Custom carbide mills designed for a variety of downhole applications
Durable running tools
Zero recordable safety incidents to date
Superior quality control standards
Specifications
Motors
Abaco powered mud motors
1-11/16 in.
2-1/8 in.

Abaco powered conventional mud motors
2-7/8 in. (2.8 - 4.0 max rate)
3-1/8 in (6.0 max rate)
3-3/8 in. (6.0 max rate)
Running Tools
Coil connectors (weld-on, slip style, dimple), dual flapper check valves, hydraulic disconnects, motor head assemblies, AV subs, circulation subs, burst subs
Agitators
CT Energy extended reach tool, Teledrill HydroHammer, NOV Agitator™
Add-On Options
Oscillators, bi-directional hydraulic jars, impact amplifiers (NOV Intensifier™, G-Force Jars Impactor), BICO PBL® tool
Rig Tools
Pup subs, filter screens, flow meters, R and RN landing nipples, EUE tubing nipples, 1F2R float subs, wiper darts, drilling hose (5000 and 10000 psi), hammer unions
Cased-hole fishing and retrieval
We have decades of combined experience in all cased hole fishing procedures, to efficiently retrieve many types of wellbore obstructions. When applied with industry-leading fishing knowledge, our thru-tubing fishing tools give our technicians comprehensive training in the safest and most efficient methods for fishing in any cased hole environment, reducing the cost of wellbore problems. Our combination of experienced technicians and fishing equipment delivers a clear wellbore with minimal downtime in virtually every fishing application.
Packers & retrievable plugs
Tubing-conveyed perforating (TCP) guns
Weight/Sinker bars
Wire line
Casing
Specifications
| | |
| --- | --- |
| Fishing Motors | 2-7/8 in. and 3-1/8 in. |
| Fishing Tools | NOV Bowen™ overshots, spiral & basket grapples, internal spears, magnets, impression blocks |
| Venturi Junk Baskets | Finger cage assembly, custom top subs, carbide laced mill shoes, wash pipe |
Mills, bits and shoes
We carry a wide variety of mills, bits and shoes for all sorts of applications and hole conditions. We make our mills in-house using only the highest quality carbide materials.
Our fabrication and machine shops run 24/7 to meet the needs of the most challenging downhole jobs.
Custom carbide designs
Solutions engineered for each customer's specific needs
Design technology backed by current data to achieve optimal success
So no matter what your needs are, we have you covered.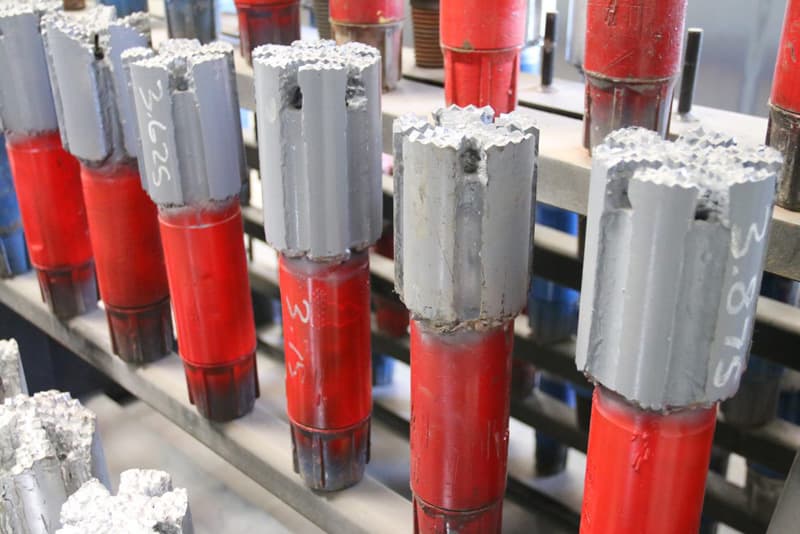 Specifications
| | |
| --- | --- |
| Mills and Bits | Custom designs (bladed, inserted, carbide, ANC Starbide™, Pentacut™, Opticut™), tapered end mills, string mills, drag bits, tri-cone/roller cone bits (fixed cutter, hybrid, sealed bearing) |
Frac Assist Services
Not every well or application is the same, so you need an experienced downhole specialist who can choose the right tools for the job. Our Thru Tubing team has decades of experience from all major shale plays, so we can adapt to changing well conditions and anticipate challenges before they appear.
DNOW Thru Tubing can be available at a moment's notice, with locations in the Powder River basin, D-J basin and Permian basin. Let us assist with your frac job challenges:
Screenouts
Fishing services
TCP assistance
Mis-set plugs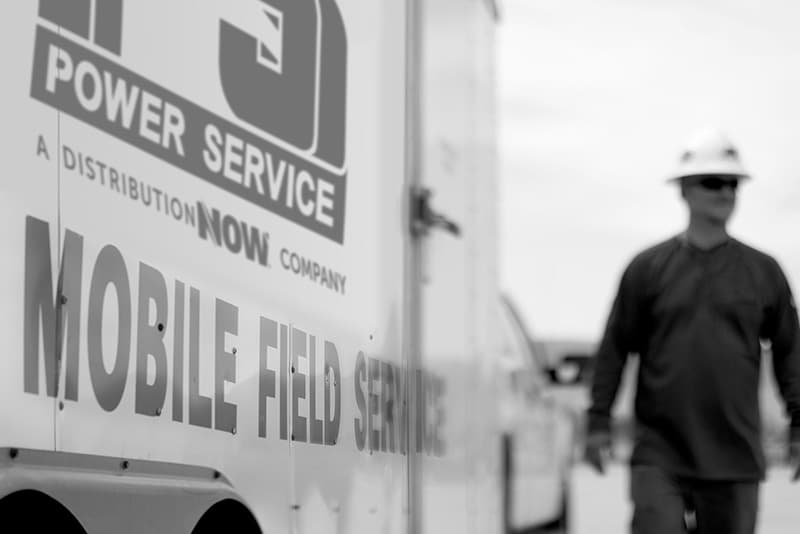 Clean Outs & Drill Outs Suppliers
Abaco Drilling Technologies
BICO Drilling Tools
Coil Solutions Inc.
Coiled Tubing Rental Tools (CTRT)
CT Energy Services
Drillex International
G-Force Jars
Mountain Supply and Service
National Oilwell Varco (NOV)
Teledrill
Venturi Oil Tools
Cased-hole fishing and retrieval suppliers
Access Downhole
G-Force Jars
National Oilwell Varco (NOV)
Northern Lights Energy Co.
NOV Bowen™
Rubicon Oilfield International
Venturi Oil Tools
Mills, bits and shoe suppliers
American National Carbide (ANC)
Anderson Bit
Downhole Stabilization Inc.
National Oilwell Varco (NOV)
Taurex Drill Bits
Torquato Drilling Accessories
TurnMore Manufacturing
Varel Oil & Gas Drill Bits