Plunger Lift Systems
At DistributionNOW, we offer complete plunger lift downhole, surface, and controller equipment. Our dedicated DNOW Plunger Lift Product Specialist ensures that your system is designed for cost-effective performance that delivers superior results.
A plunger lift is often the first artificial lift method used in a well's life cycle. A plunger lift is economical to achieve maximum deliquification, particularly in marginal and aging wells. It uses a well's own energy in combination with a plunger to lift and remove accumulated liquids. Contact us today, and our plunger lift specialist will help you determine if it is the right solution for your needs.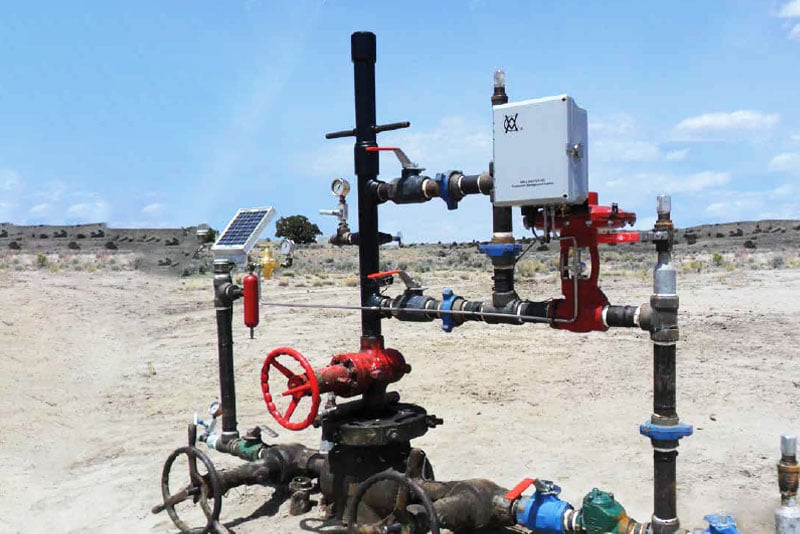 The DistributionNOW plunger lift product line is designed to provide maximum performance throughout each stage of a well's life, including:
Specifically designed to control fluid levels in gas wells

Control the buildup of wax, hydrate and paraffin

Wells with high gas-to-oil ratios
Our plunger lift equipment has the following capabilities:
Sweet or sour service equipment options
Lubricators capable of up to 10,000 psi working pressure rating
Controllers that optimize and monitor all system functions
Plungers designed for variable downhole conditions and tubing sizes
Bottom hole bumper springs to absorb plunger impact
These systems are environmentally friendly and well-suited to the following applications:
Dewatering liquid loading gas wells
Wells with high gas-oil ratios
Wells with marginal production
Wells currently being soaped
Paraffin and hydrate control
We also offer a complete range of electronic controllers to optimize plunger cycles and increase production efficiency.
Downhole equipment

Continuous flow plungers
Conventional plungers
Padded plungers
Cleanout plungers
Multi-stage bumper springs (dual plunger)
Isolation pack-off assemblies
Bumper springs
Surface equipment

Standard and custom lubricators (1-10K)
Valve controllers with SCADA compatibility
Tubing seal assemblies
Arrival sensors