Batteries
DistributionNOW has the batteries and battery chargers to power all your equipment, from small electronics to heavy oilfield equipment.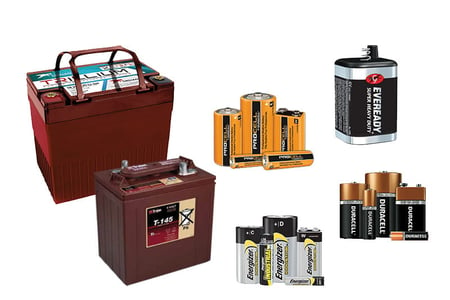 Products Offered
We carry disposable and rechargeable batteries for instruments and small electronics, as well as industrial batteries for heavy equipment, fleet and emergency use.
Consumer batteries
Solar batteries
Automotive batteries
Marine & RV batteries
Renewable energy batteries
Oil & gas batteries
Aerial platform batteries
Transportation batteries
Starter/Cranking batteries
Heavy equipment batteries
Emergency batteries
Battery chargers
Our Suppliers
Duracell
Energizer®
Eveready®
Trojan Battery Co.