Electrical & Electronic Interface
MacLean Electrical stocks and distributes a wide variety of electrical and electronic interface products. Our knowledgeable teams can advise power supplies, surge protection, circuit breakers, modular terminal blocks, relays, signal conditioners, ethernet switches, printers and markers, in addition to regional specifications and standards to provide robust, reliable and safe solutions.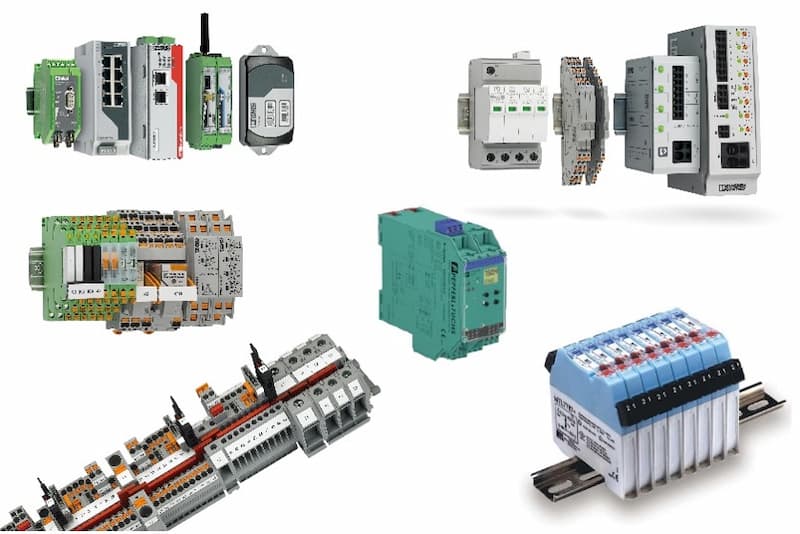 Browse MacLean International Group Technical Library
Take a look at our electrical and electronic interface overview below or click our technical library to view product details, specifications and images. And if you don't see what you need just call us to discuss! Our technical library also has an enquiry basket that you can fill with the products you are most interested in – just pop the items in the basket, complete the form and we will send you a quote.
Today's industries cannot function without electronics and electrical connectivity. In this ever-changing environment the complexity of requirements is rapidly increasing due to the emergence of new markets and reliable and cost-effective connectivity is paramount.
Power supplies/UPS
Surge protection
Circuit breakers
Modular terminal blocks
Relay modules
Signal conditioners
Ethernet switches
Printers & markers
Human machine interface
Automation
Electronics modules
PCB Terminal blocks
PLC-Interface units
Sensor Actuator interface
A selection of Supplier & Manufacturer Partnerships
List of partnerships for Australia