About MacLean International Group
'Over 45 years of supporting our customers to keep operations running'
MacLean International Group is a renowned global distributor, partnering in industrial and hazardous area electrical products, MRO supplies, OEM spares, safety equipment, pumping products and valves. Reflecting our service excellence, we cater specifically to the sectors we serve, mastering everything from global project handling and document management to modern warehousing. As a trusted MRO integrator, our expertise spans from specialised cable services to e-commerce, ensuring we address the multifaceted needs of industries worldwide.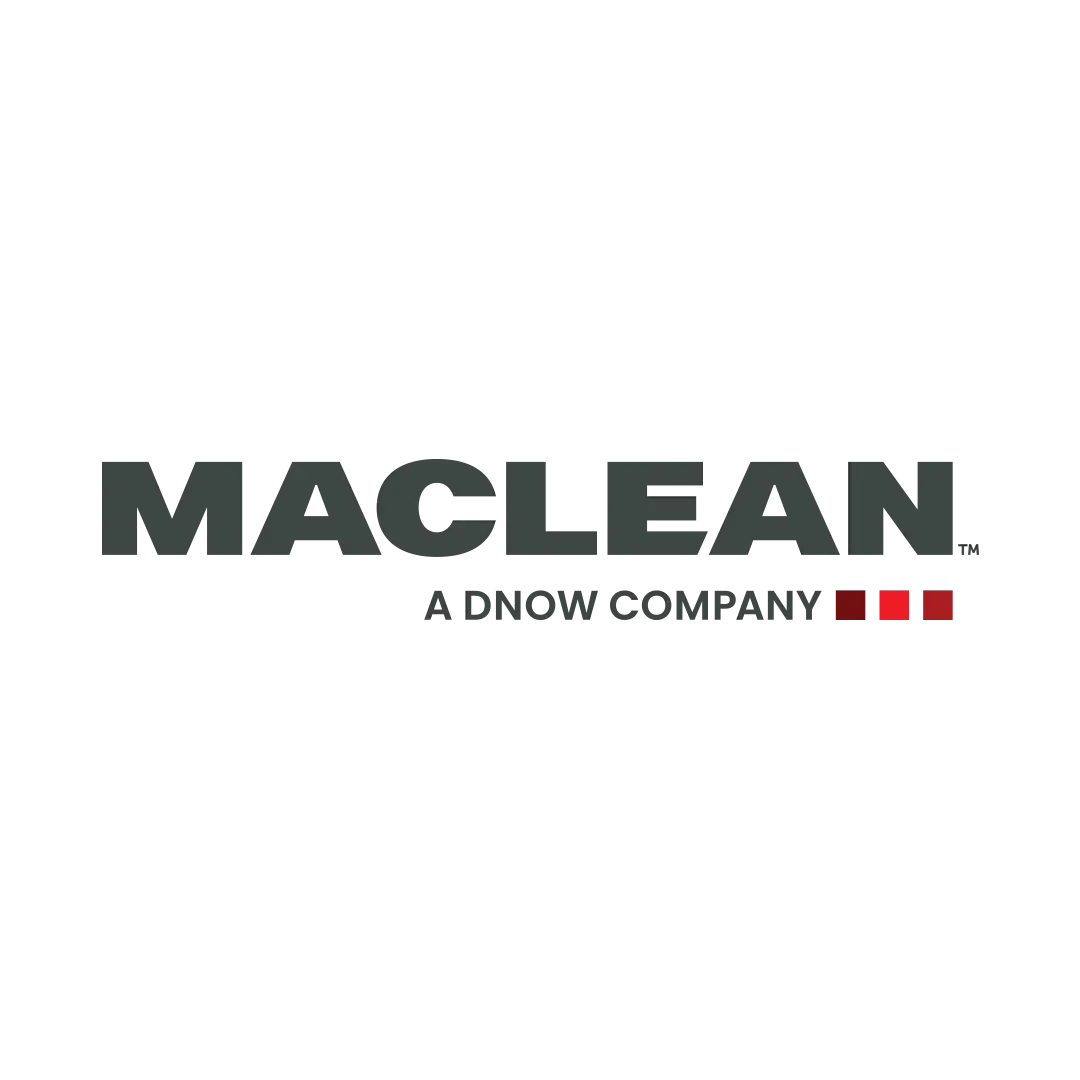 About Us
Our Back Story
Starting out as John MacLean & Sons, the MacLean International Group boasts an established and successful history dates back to 1974, when we established ourselves as key suppliers of hazardous area electrical products to the Oil and Gas industry in the North Sea.
Since that time, we have evolved into The MacLean Electrical Group and our name became synonymous with delivering results and providing solutions globally to the Oil & Gas, petrochemical, renewable energy, process, power & utilities, mining, marine, pharmaceutical and industrial sectors.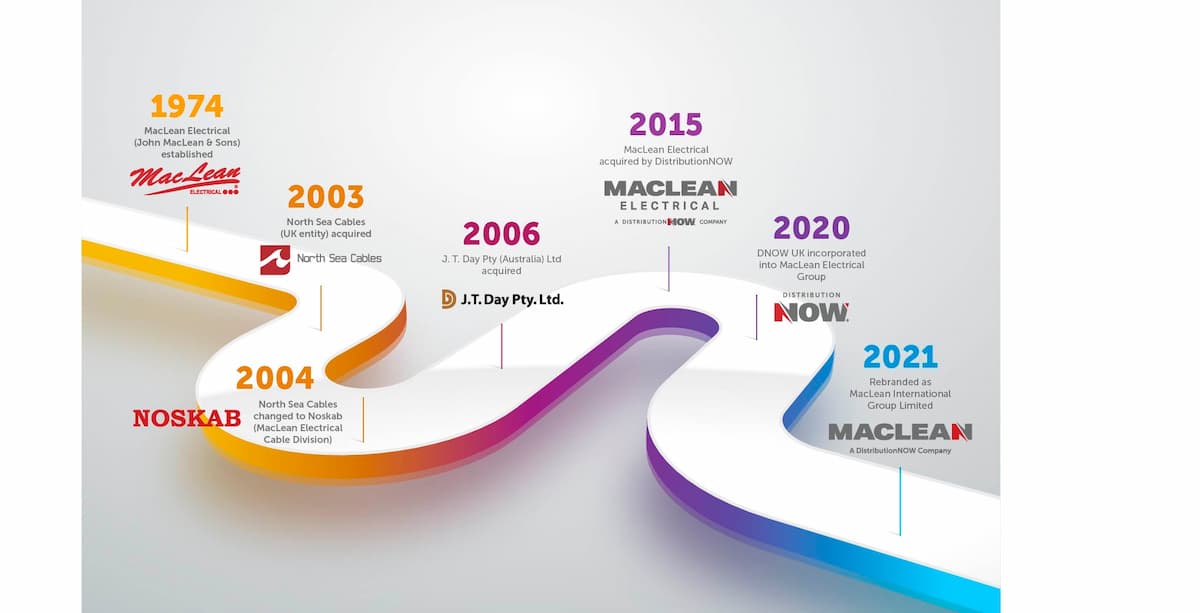 In 2003, the acquisition of the UK entity of North Sea Cables, a major international cable distributor complimented our electrical offering enabling us to offer a truly combined electrical and cable package to industry. This arm of our business was subsequently changed to 'Noskab' in 2004, to represent the Cable division within MacLean Electrical.
In 2006, the acquisition of J T Day Pty Ltd in Australia saw the group expand not only in commercial expertise, technical support and supply chain experience but also in global reach – and with dedicated, purpose-built warehouse facilities throughout the UK and Australia, we could carry vast inventory to fulfil customer orders, long term material supply agreements and support major international projects.
Acquired in 2015 by DNOW, a leading global supplier of energy and industrial products, solutions and engineered equipment packages, with a legacy of over 150 years from a network of locations spanning more than 20 countries we became part of a world-wide supply chain company with extensive facilities around the world.
As our business has expanded, so too have our specialist business divisions and 2021 marks the year of our company rebrand to MacLean International Group. This represents a move from a commodity-specific name as we continue to offer an enhanced integration model, supplying multiple commodities to enhance our supply chain offering and aligns our business more closely with our parent company, future markets and customer needs.
Our Business
MacLean International Group has dedicated distribution centres in the UK and Australia which is complemented by our parent company network of store locations in 20 countries around the world.
We operate 4 business divisions:
MacLean Electrical - industrial & hazardous area electrical equipment and cable solutions
MacLean Industrial & Safety - MRO, Tools, Safety, PPE and working at height equipment
MacLean Valves - specialist valves and actuation including our full Total Valve Solutions (TVS) offering
MacLean Pumps - specialist pumps and artificial lift solutions
Our Sectors
MacLean International has an impressive history of supplying solutions throughout all sectors of the oil and gas industry – from upstream drilling and completion, exploration and production, midstream infrastructure development to downstream petrochemical and petroleum refining – as well as renewable energy, chemical processing, mining, utilities and industrial operations.
Our Strengths
Specialists in our field
Our core strength is our teams and we are proud to have a large number of long serving staff who have helped shape our business. MacLean International's success is largely down to the teams of dedicated specialists who are an integral part of our business - excelling in superior service and supporting our customer base - people who are professional, experienced, knowledgeable and experts in their field to provide the right solution for every customer, every time.
Product expertise
Our expertise extends not only to product selection and application but also to the certifications and accreditations required for safe use. From harsh environments with extreme temperatures, dusty, gas or moisture heavy and wet conditions, our product knowledge in conjunction with long established manufacturer partnerships, means we can provide you with the expertise you need to select the most appropriate, highest quality, innovative, robust and cost-effective products for your project and ensure that your equipment and personnel are properly protected.
Distribution, Project and Export Expertise
We do so much more than supply and deliver products – we do much more than simply supply and deliver products – we provide tailored solutions including a comprehensive B2B eCommerce platform and adding value to the supply chain by assessing your operational challenges, working in collaboration to reduce your costs and administration time in the supply chain enabling you to focus on your core business.
Our Guiding Principles
We add value
We strive to add value in everything we do for our customers and aim to provide technically sound and cost-effective solutions with full technical support from our teams of product specialists.
We insist on superior service
We nurture a deeply ingrained culture of superior customer service and by monitoring our key performance indicators we ensure continual improvement and growth - this is key to our successes to date. Our long term and established relationships with all the key, globally renowned manufacturers and digital offering ensure we offer the very best service and support.
Every person on our team plays a part in delivering excellence to our customers. We elevate our people and give them opportunities to grow. That's why the best work here and why they stay here.
We demand integrity
Integrity is the mainstay of our company ethics, and we operate complete transparency throughout our business to maintain the highest levels of trust with our customers.
We ensure reliability
We ensure our teams have all the correct tools and training to meet and exceed our customers' expectations and foster an environment where dedication and initiative are rewarded. Ongoing training and personal development of our staff combined with up-to-date IT systems and a rigorous Quality Management System, ensures we are a trusted and reliable partner. Robust programs for sustainability, diversity, compliance and environmental and social governance is our commitment to creating a workplace that is the best it can be for employees, customers and the communities that surround us.
Our Values
We care.
We act with compassion and honesty in all that we do. We respect one another, our customers, and our communities.
We do what it takes.
We approach every task with energy and passion to make sure the job is done right. We continuously challenge ourselves to provide the highest level of service to our stakeholders.
We are accountable.
We take pride in our work and are responsible for our actions and the outcomes produced.