Electrical and Cable Products
MacLean Electrical is a leading, specialist stocking distributor and supplier of hazardous area and industrial electrical products, lighting and cable solutions serving the oil and gas, renewable energy, petrochemical, nuclear, marine & distillery industries worldwide. Our tailored solutions, breadth and depth of product range, vast inventory held in our distribution centres, established relationships with world leading manufacturers and specialist knowledge, sets us apart in the market.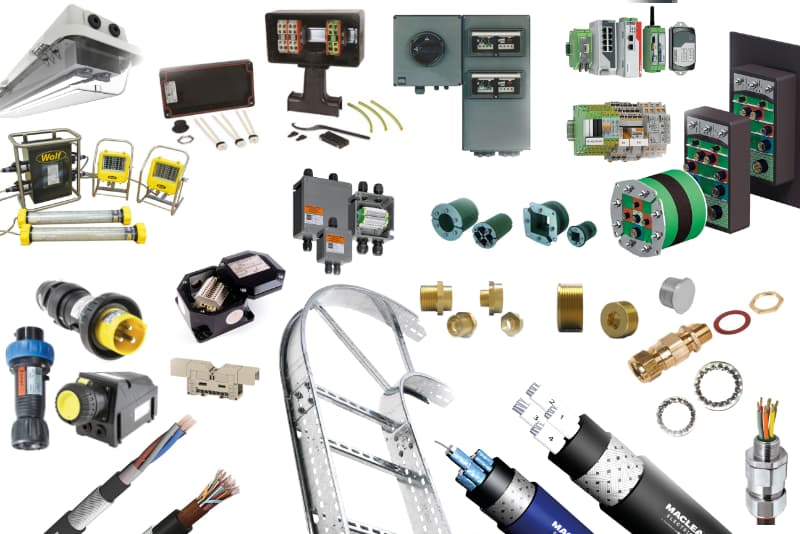 Selecting the correct products for your application
MacLean Electrical has an impressive history of supplying hazardous area electrical and cabling solutions to multiple industries around the world. We fully understand the importance of offering products that withstand the rigors of challenging environments and we always meet or exceed the industry's stringent standards for design, quality, reliability and safety.
With a long, established history, our expertise extends not only to products, product selection and application, but also to the regional specifications and standards, certifications and accreditations required for safe use. From harsh environments with extreme temperatures, dusty, gas or moisture heavy and wet conditions, our product knowledge will guide your choice for your project requirements.
This product knowledge in conjunction with long established manufacturer partnerships, means we can provide you with the expertise you need to select the most appropriate, highest quality, innovative, robust and cost-effective products and ensure that your equipment and personnel are properly protected.
All of this while ensuring products are delivered correctly, on time and within budget.
Comprehensive Inventory of Hazardous & Industrial Area Electrical & Cable Products
Make MacLean Electrical your single source for all your hazardous & industrial area electrical needs. As a specialist provider of ATEX and IEC Ex products, lighting systems, cable solutions and accessories, we hold vast inventory stocks across our bases throughout the UK, Europe and Australia and from our DNOW parent network in over 220 locations globally - which means we are always close to your project and always ready to deliver exactly what you need.

Select from one of our product options below or visit our technical library to view product information, specification, images and downloads. And if you don't see what you need just call us to discuss!
Technical Product Library
Browse MacLean Electrical's technical library to view product images, technical specifications and datasheet downloads. Our technical library also has an enquiry basket that you can fill with the electrical supplies and products you are most interested in – just pop the items in the basket, complete the form and we will send you a quote.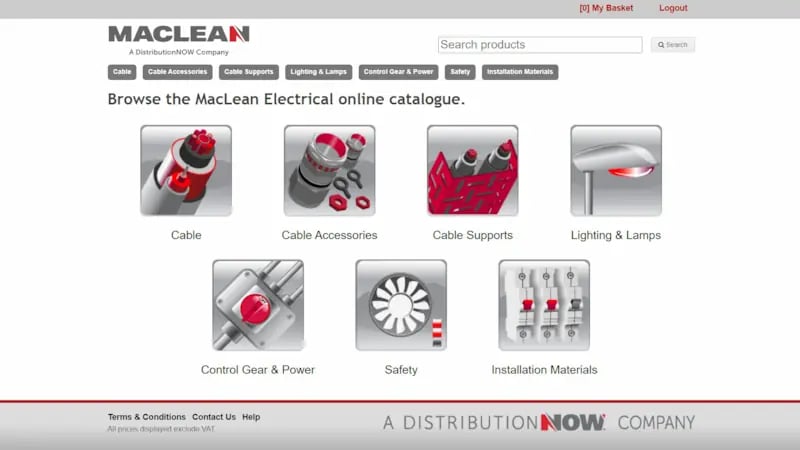 eCommerce
If you like what you see on our Technical Library then ask about our secure e-commerce platform which we can tailor to your needs and offer priced, live inventory, with or without full B2B integration with your office system, product availability and supply chain notifications.