Cable Management & Supports
MacLean Electrical is your distributor for a range of cable management and supports crucial to keep industrial, harsh and hazardous areas safe from risks, keeping everything contained and neatly out of view.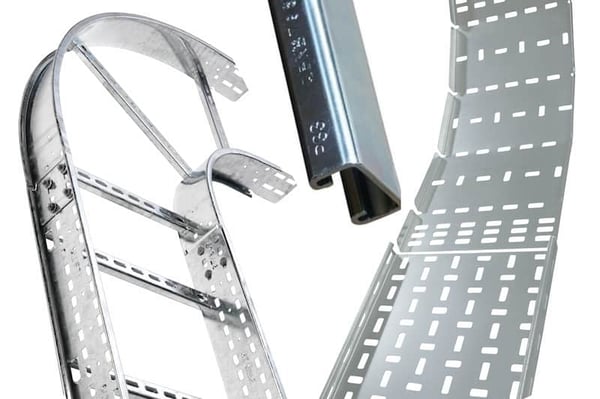 Browse MacLean International Group Technical Library
Take a look at our cable management and supports overview below or click our technical library to view product details, specifications and images. And if you don't see what you need just call us to discuss! Our technical library also has an enquiry basket that you can fill with the products you are most interested in – just pop the items in the basket, complete the form and we will send you a quote.
Cable management supports, protects and contains cabling during installation not only creating a safe but tidy working environment, whilst also subsequently allowing for ease of maintenance or replacement.
Cable Tray, Cable Ladder and Channel support systems designed to provide support and protection for cable installation. Ideal for all your cable applications with a complete range of fixings and accessories including bends and risers all tried, tested and suitable for use in the harshest environments.
Available in Light, Medium, Heavy and Extra Heavy duty gauge and in multiple finishes for a wide range of jobs, including Galvanised and Stainless Steel, supplied in 3 Metre and 6 Metre lengths and available in a wide range of widths to match your exact requirements.
A selection of Supplier & Manufacturer Partnerships
List of partnerships for Europe
Legrand (Swifts)
Unistrut
Oglaend
Vantrunk
Cooper B-Line
Kopex
Flexicon
Gerpaas
List of partnerships for Australia
Oglaend
Vantrunk
Unistrut
EzyStrut