Intrinsic Safety Products
Safe Electrical Equipment Operation in Hazardous Zones
MacLean Electrical stands as a testament to top-notch safety and innovation, being a proud division of MacLean International, falling under the DNOW umbrella. We specialise in the distribution of intrinsic safety (IS) products. These meticulously designed products are crafted to limit the current, voltage and overall energy directed to sensors or other actuator instruments. This is paramount in locations classified as hazardous where the very air carries the potential of explosive atmospheres. Our commitment is to ensure the highest level of safety in such volatile environments.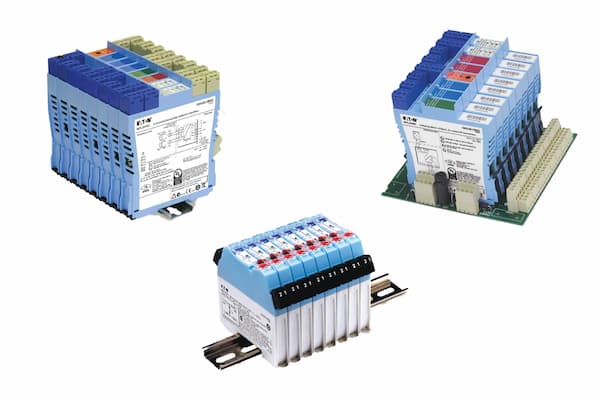 Browse MacLean International Group Technical Library
Explore our intrinsic safety products overview below or visit our technical library for detailed product specifications, images and more. If you can't find what you're looking for, don't hesitate to call us for a chat! In our technical library, you'll also find an enquiry basket. Simply add the products you're interested in to the basket, fill out the form and we'll promptly send you a quote.
Intrinsic safety products play a pivotal role in the industrial sector, being meticulously designed to guarantee the protection and safe operation of electrical equipment in areas deemed hazardous. Their effectiveness lies in their ability to simplify complex circuits, judiciously limit energy outputs and decisively eliminate any potential for sparks. These sparks could otherwise cause catastrophic ignition, especially in environments dense with flammable gases or combustible dust particles.
Isolators

Signal conditioning

I/O systems

Zener barriers & Surge Protection – intrinsically safe products designed for harsh environments
All products are appropriately certified to internationally recognised standards - IEC Ex, ATEX/CENELEC, UL, ULC, CSA, FM, SGS, EAC, INMETRO, Chinese (CQST), CCCF, PTB
All products are appropriately certified for use in industrial areas and IEC Zone 0, 1, 2, 21, 22 &, NEC Class I, Class II, Div 1, Div 2, hazardous areas
Multiple protection concepts including (Ex e), Explosion Proof (Ex d) and Intrinsic Safety (Ex i)
IP65/66/67/68 rated / NEMA 4/4X rated as applicable
A Selection of Supplier and Manufacturer Partnerships
List of partnerships for Europe
MTL
Pepperl & Fuchs
Weidmuller
List of partnerships for Australia